October 2, 2019
Thessaloniki is the capitol of the Macedonian region of Greece (not the country called North Macedonia), the second-largest city in Greece. In Greek it is referred to as the co-capitol of the country, a position it also occupied in the Byzantine Empire alongside Constantinople. Founded in 315 BCE, it was named after the half sister of Alexander the Great. It was once home to a large Jewish community, some of whom came when expelled from Spain. It was devastated by the Nazis. Of the 49,000 shipped to death camps, only 2000 returned.
Also of historical import: the Apostle Paul preached in the Upper City and developed contacts that led to his letters to the Thessalonians that constitute two of the Bible's 27 books. The city was part of the Ottoman Empire until 1912, almost 100 years after the Greeks successfully fought to escape Ottoman control.
There are many Byzantine and Paleochristian monuments, Roman and ancient Greek agora just two minutes from our place, the churches Hagia Sophia of Thessaloniki, Acheiropoietos, Panagia Chalkeon, all UNESCO World Heritage Sites, as well as Ottoman and Sephardic Jewish structures. You can see the fine equestrian statues of Alexander the Great and Constantine. The Archaeological and Byzantine Culture Museums are major attractions. The latter is a purpose designed building that flows smoothly between exhibits. There are paintings dating from the 1500-1600's whose vivid colors jump off the wall. The bright red lips, as if lipstick were applied, attracted my attention immediately. It was not just one painting but many with this characteristic. I finally found a way to get my new mobile phone to get a good image in the dim lighting, which I then brought out further with GNU photo editor, which I use for all of the editing I do. The red on the lips was even more pronounced than what I have been able to produce.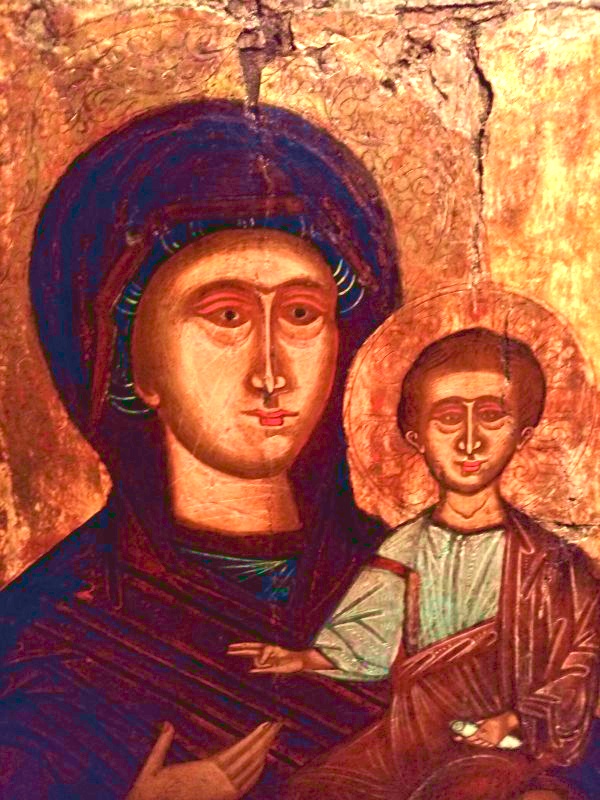 The Archaeological Museum has many of the fine examples I have seen of pottery, gold, silver and paintings.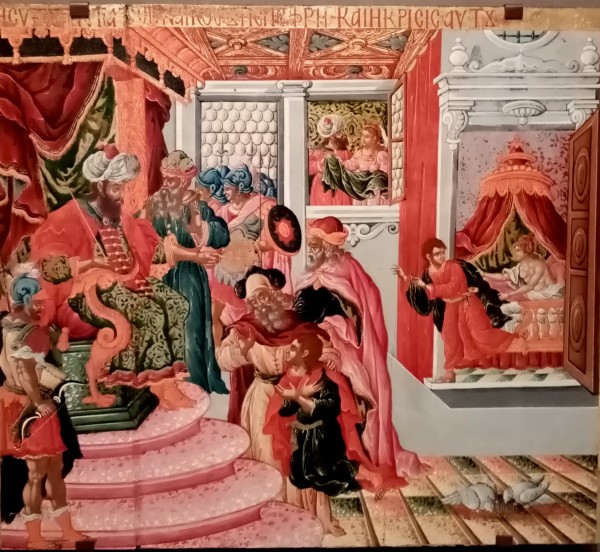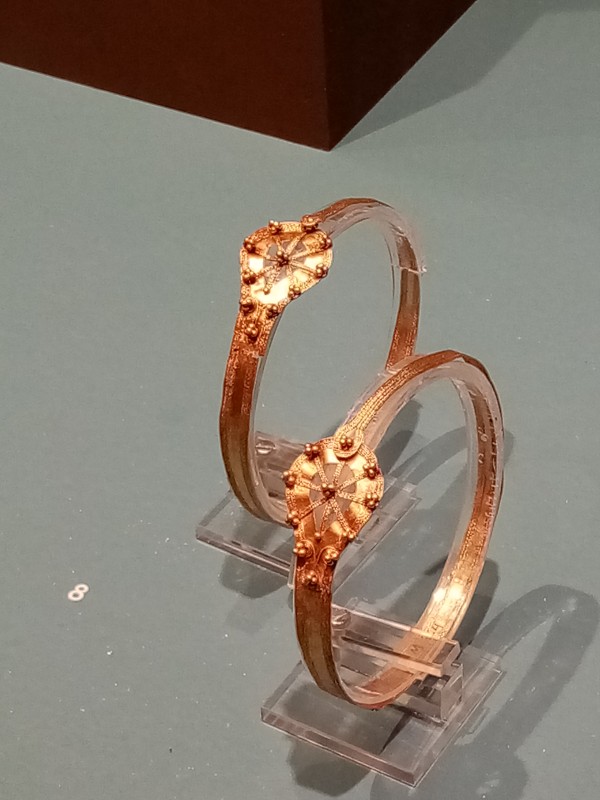 The White Tower, a symbol of the city, has 6 floors with a gallery dissecting the city's long history in each one. It also affords great views of the huge bay and the city's hills. The Thessaloniki Concert Hall is home to the opera. There are two symphony orchestras. There is an annual International Film Festival. The city reportedly has the highest concentration of cafes and bars in Europe. Judging by my experience so far, this is not an exaggeration. Coffee shops, bakeries, gyros (kebab) places, traditional Greek as well as a wide variety of other restaurants all abound. People walk about eating or sit outside in the mild and pleasant late September weather. The waterfront has 12 thematic gardens and parks.