After a visit to the friendliest and most helpful car rental agent at Palermo's airport, sited at water's edge and loomed over by a craggy steep mountain of volcanic rock, we set off in our tiny Twingo to Castelmare del Golfo to find a place for lunch. We happened across a brand new place overlooking the shore.
They'd installed glass partitions to fend off the chilly breeze, retaining the gorgeous views.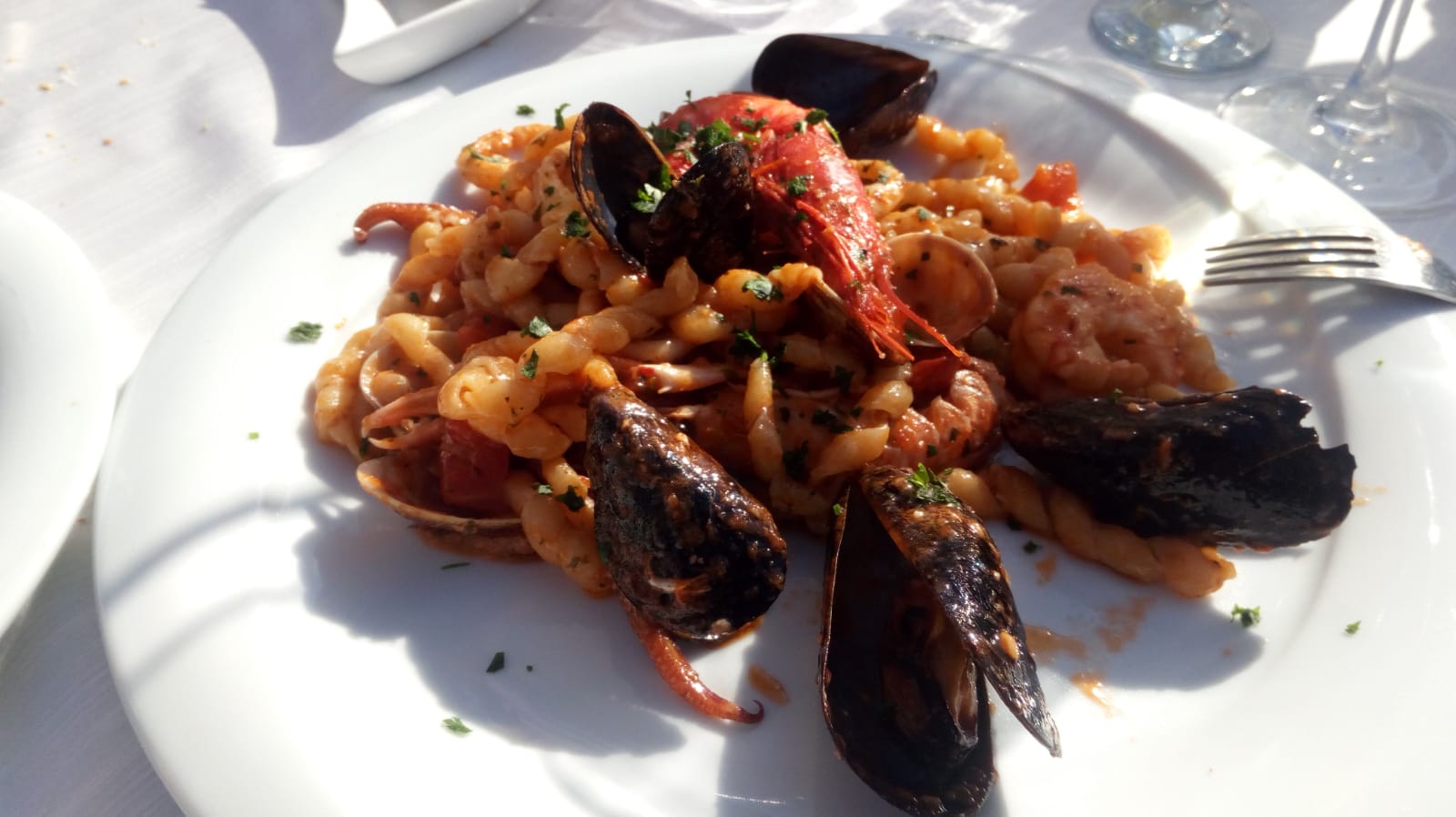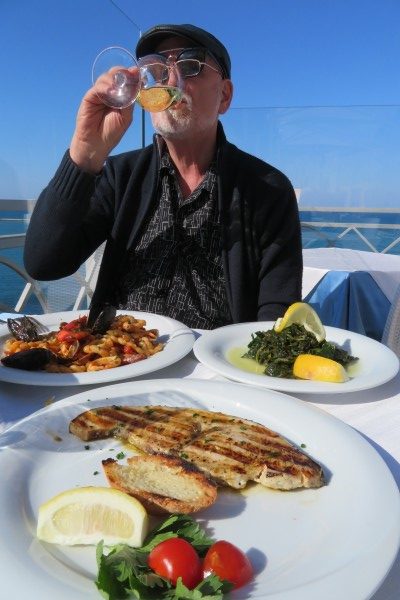 This came to a reasonable 50 euros for the two of us, including Peg's swordfish preceded by a plate of croquettes, a flat potato filled something, and grilled vegetables.
We then proceeded to the little coastal town of Pacceco for the night. Here they have salt flats and a few restaurants. Our friendly hostess, who has seemingly perfected the Italian language, is effectively shielded from the doorbell. We were saved from a night in the car by the annoying, yapping mutt. She cheerfully and forcefully showed us around this spacious yet inexpensive flat, with lots of hot water but not a bit of heat, and a tiny cigarette lighter designed to burn your fingers when you light a burner. Outside are recycling bins, while inside there is one for organic. She grows oranges and mandarins.
We are not far from my ancestral home towns, Partanna and Santa Ninfa. The area has several Greek era temples and an amphitheater too. To the south is the ancient port of Marsala- Mars is the sea, ala is Allah. The sea of Allah. The Moors were here.