October 19, 2017
We are hours away from leaving. There is a special city filled with a special people, who threw off the yoke of Soviet rule, after having been invaded by the Nazis then crushed by the Soviet system, with just 20 years of freedom between the wars. Before that it was the Russia Empire. No wonder they worry about Putin, and made nervous by Trump. The Baltic countries are small, on their own unable to fend off a nation as large and well armed as Putin's Russia. We need to have their back.
Their separation from the Soviet Union is chronicled in the Museum of the Popular Front, in what was its headquarters on Vespilcetas iela 13/15, a building worth visiting on its own merits. With the loosening of controls under Gorbachev, the Front
elected pro-independence delegates to the Soviet assembly
got recognition of the illegitimacy of the Soviet/Nazi pact of 1941
organized protests including the unbroken human chain that extended from the far end of Lithuania all the way to the coast at Tallin, Estonia, a total of 600 km /375 miles
It is not just this heroic moment that endears me to this city, country, people. It's the art, it's the way they have all acquired a second language, these days mostly English by choice (German and Russian are also officially taught), not the edict of a foreign power.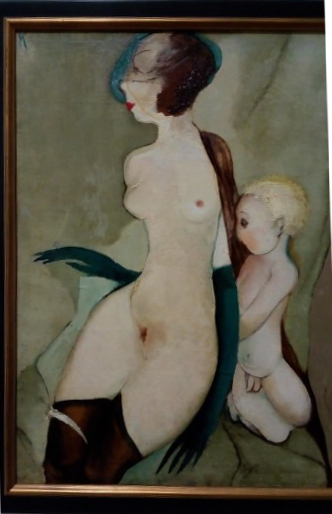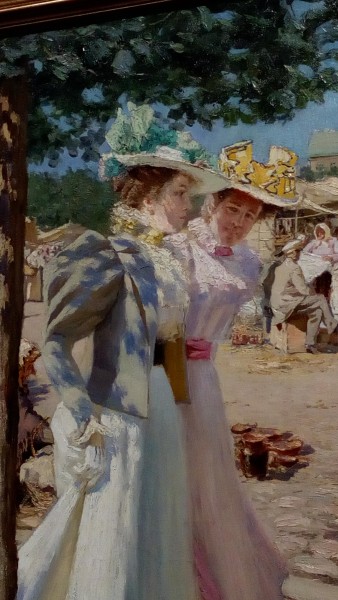 It's also the architecture, especially the Art Nouveau for which the city is famous: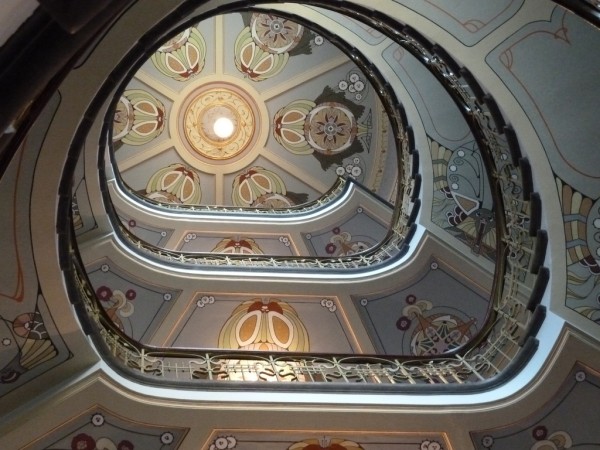 I like the fashion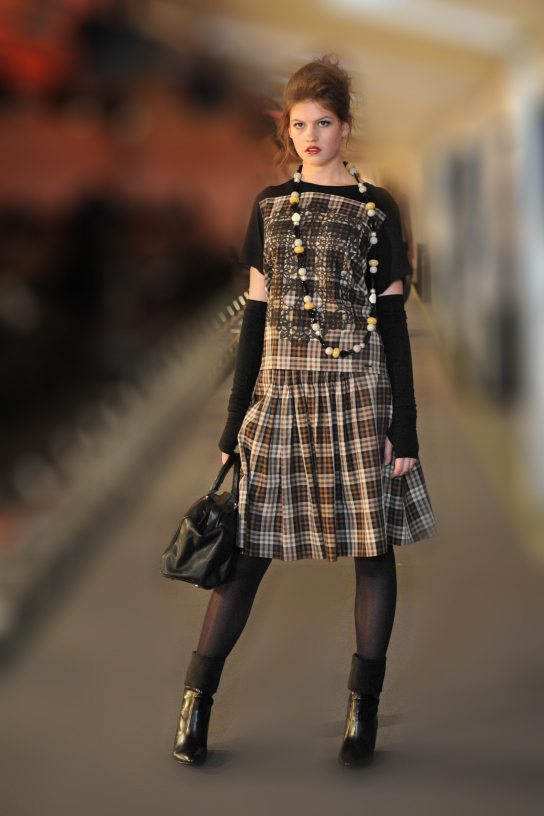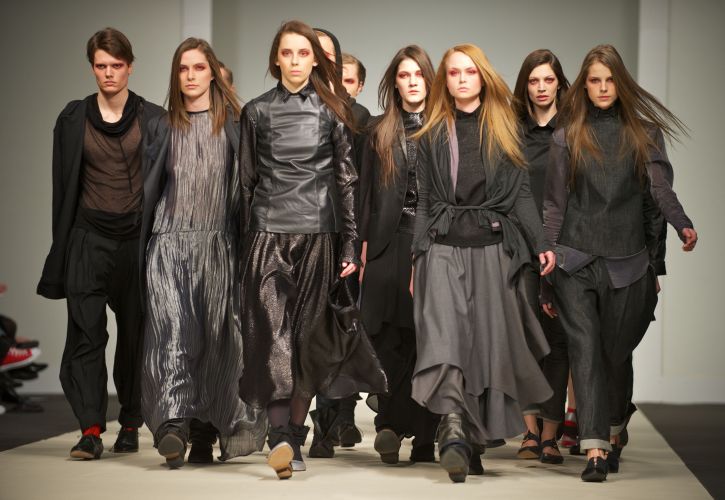 The food is less doughy than St Petersburg and much less expensive than Stockholm!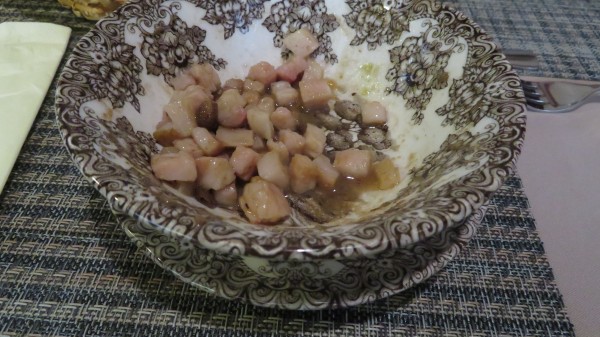 The most fabulous potato pancakes ever! They were fried in bacon, so no wonder. I will need a new liver by the time I get out of Latvia, though.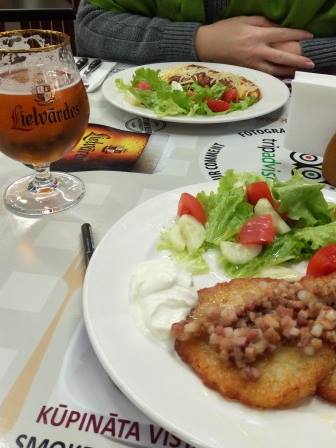 And the people are more open, friendly than in St Petersburg.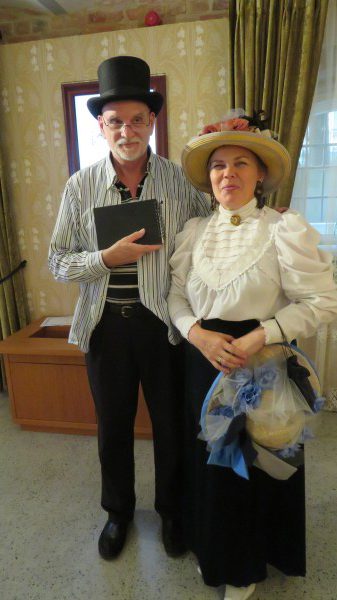 More Latvia posts to come, and I hope to return, in the better weather.