May 29, 2019
From our lonely spot on the Eem River we cruised into first the Goolmeer, which then becomes the Ijmeer, then the Markemeer, which in turn is the Ijsselmeer, an inland sea that opens to the North Sea. This is all one body of water with sections given these various names. These labels allow you to locate yourself more precisely. Nonetheless when it comes to major floods, such as the one in the mid-1950's, when the North Sea rose leading to death of many thousands, the sea is the sea and only dikes can keep it at bay.
We picked our day based on the gentleness of the winds. The forecasters got it right. It was sunny, with gentle breezes only, nary a ripple on the surface. It was a beautiful journey at 5 knots (5.5 mph, about 9 km). The most interesting sight along the way was the lighthouse at Monnickendam.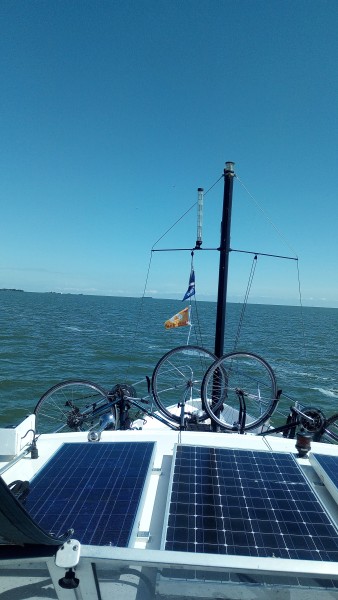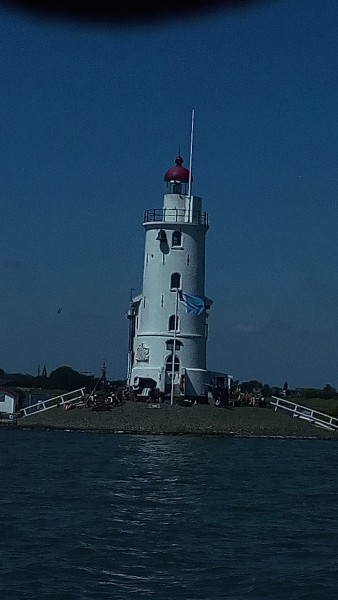 We skipped Monnickendam and Volendam in the hopes of securing a mooring in downtown Edam. Edam is famous for its cheese, and like Alkmaar, for its cheese races during which teams of two carry scads of cheese.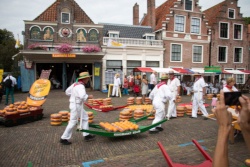 The name comes from the dam on the River IJe where the area was first settled. It was called IJedam, which morphed into Edam. A small lock that helps keep the sea out leads to a small canal which leads to 7 small, low bridges, for which you pay 1.20 euros to pass through.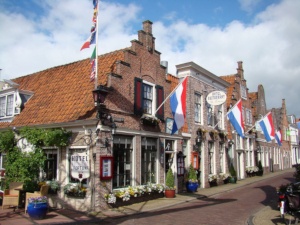 But what's the hurry? This town of 8000 is packed with charm. There is a central square. On one side is a typical tall house, leaning a few degrees as happens here when the pilings can't keep it upright. I imagine all the tables and chair legs are cut so that you can sit flat and not have things roll off the table during dinner. At the square there is a large bricked hump over which you climb to get to the other side of the street. It encapsulates the river Ej. I have seen this unusual feature elsewhere in Holland.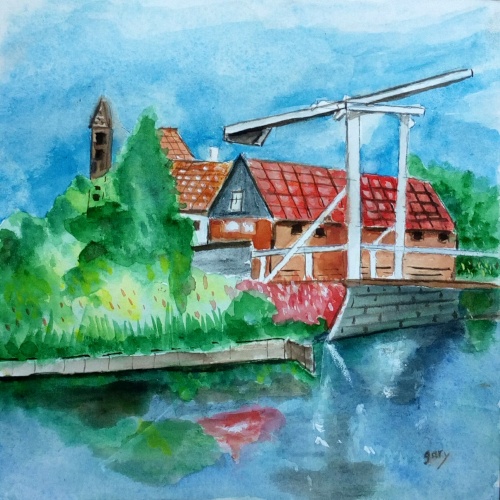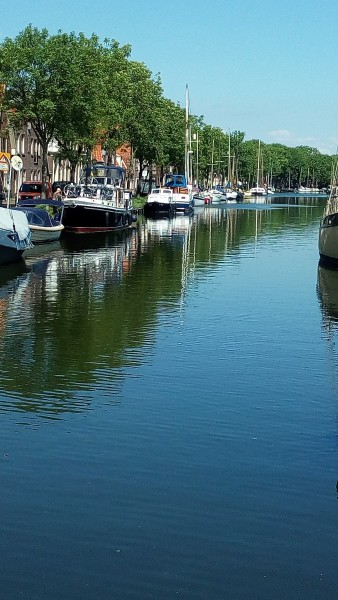 We moored just a short walk from the center, enjoyed some applegebak met slagroom, and took in the culinary and architectural charms.