August 25, 2019
In 2000 we came to Dokkum, a small town in Friesland, the northeast section of the Nederlands. It has two thatched roof windmills whose sails are lit at night with a subtle purple light.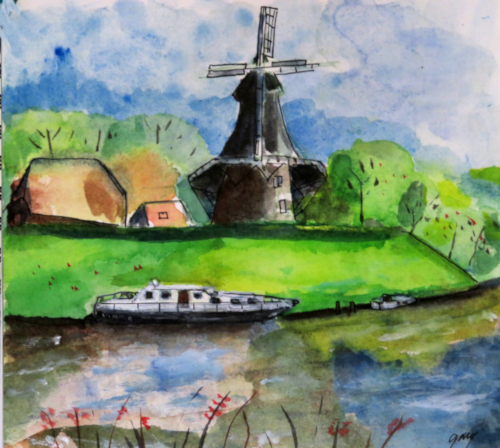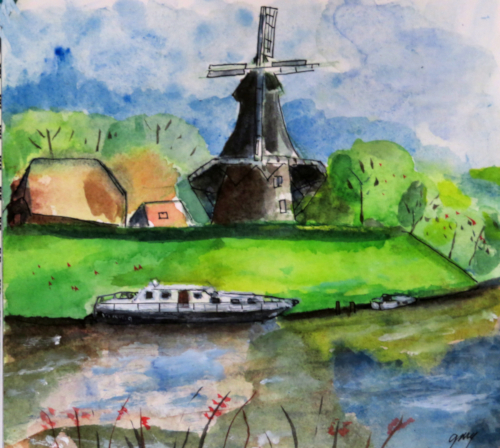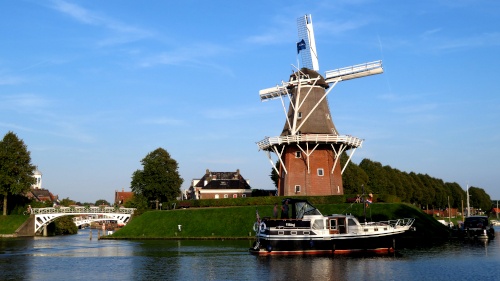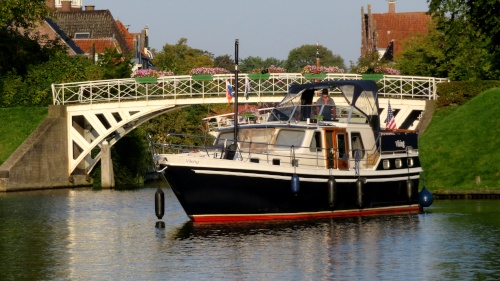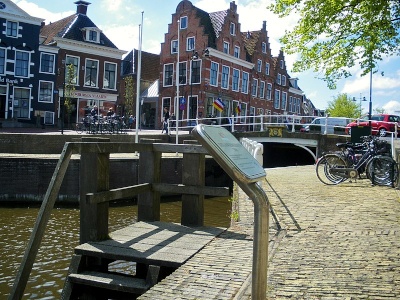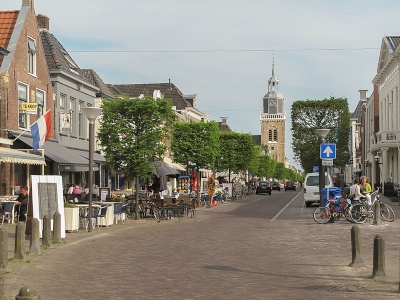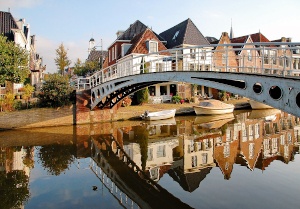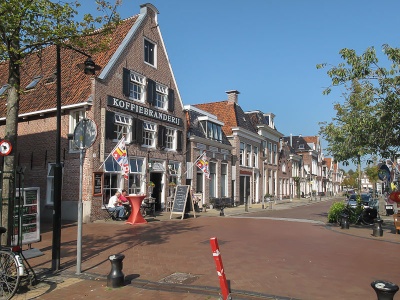 On the way to Dokkum we stopped in a tiny town called Wijns (wines). There are 258 residents as of the last official count. Many were in the small park next to the restaurant, which was booked for lunch and had no reservation space for dinner, although we got in as it turns out there is a section reserved for those without reservations – who would have thunk it? Children frolicked in the canal. Women changed clothes behind trees and sun bathed topless. Boats loped past. Sheep plead for dinner, not to be it.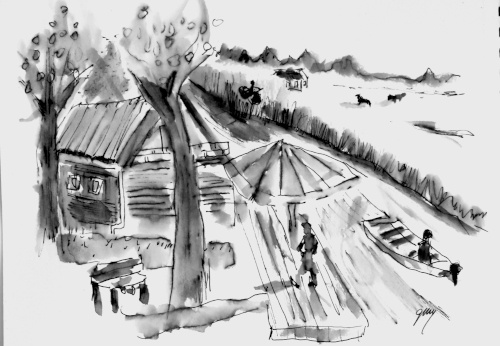 To the southeast there is a route back to Leeuwarden, rather than the route we took to get here. There are 7 or 8 bridges that are barely high enough to pass under. We have to come to a complete stop and kneel on the deck as we pass under the bridge. Many of the bridges are lined with kids who dive or jump into the water on this hot day. At one bridge two older teens climbed onto our swim platform, talking to us as we proceeded. It was getting too far for a swim back to the bridge when they saw people coming towards us on a small boat. They asked for a ride back and were welcomed aboard. They swam over to the craft.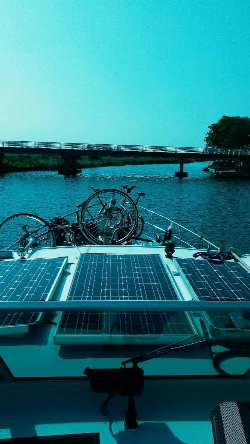 We came to a mooring that promised shade for the remainder of the day. We had just this boat with two people and a gaggle of noisy Canadian geese for neighbors. Wine and cheese on the deck!