September 8, 2017
On our first full day in St. Petersburg, after an effortless 3.5 hour train ride from Helsinki, we took trolley 3 from the Metro Pushkinskaya area to Lenin Square. This trolley takes you through some of the most attractive areas of St Petersburg. Being on the trolley makes photography difficult as many of the interesting structures go by quickly or are too far away. I got a couple of snaps from my phone, though, to give you some sense of what it's like. You'll notice they seem to love golden domes and spires.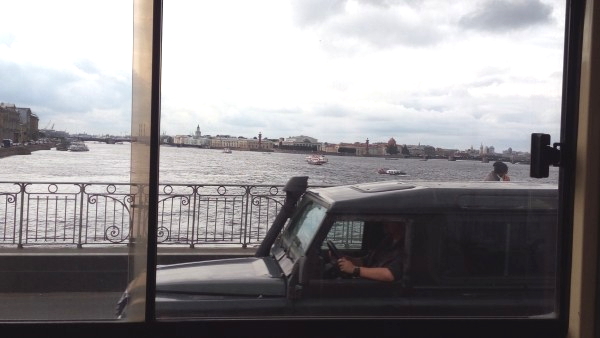 Being on the tram did not make people watching difficult at all, although you could be almost anywhere in the US or Europe judging by appearance and dress. I've seen several women with striking long black hair, faces as white as snow and dressed for a night on the town. Otherwise it's very much like what you see in the photo, which I grabbed off the public domain to avoid taking photos of people on the tram.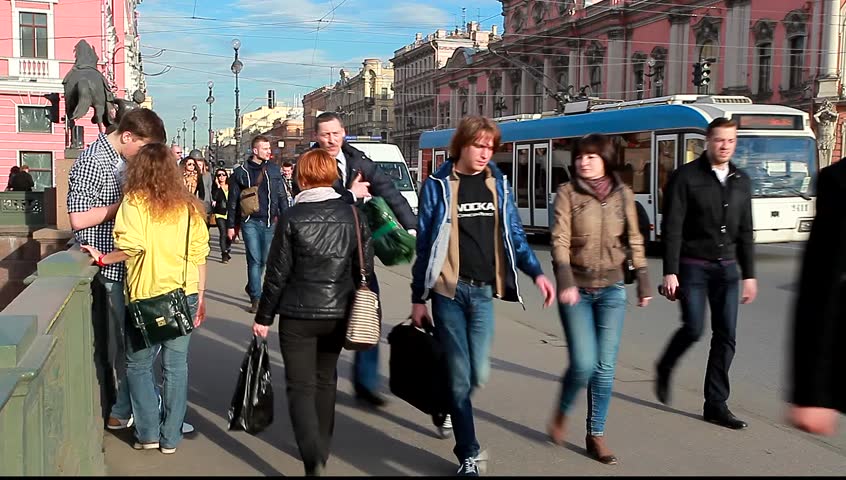 Other than the domes the architecture is generally pretty similar. The vehicles include many of the same brands you see anywhere in the US or Europe. The city is often described as being the most European of Russia's cities, entirely justified as far as I can tell so far.
We stopped for lunch at a kind of bakery that made pies- meat, chicken, fish, mushroom, berry. Very good and very Russian.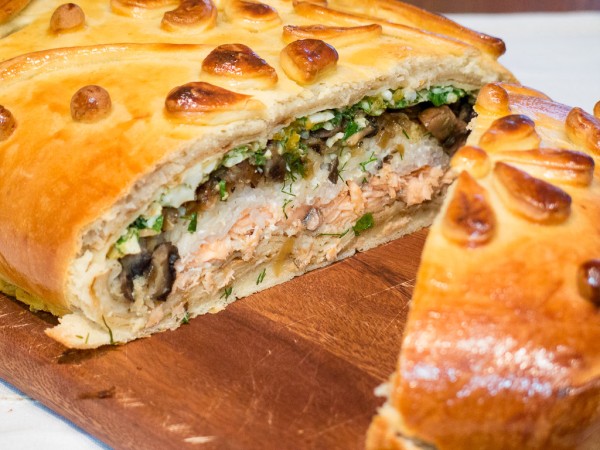 Language is a barrier for us. In the central part of the city most menus are translated. This was not the case in the pie place but a waitress spoke English fairly well and served up everything with shy charm. On our first night we ate at a posh place recommended as being very traditional by our friendly landlady. The translations were just so so but we did get what we ordered. In my case it was a shrimp dish with dill (everywhere here), parsley and a small portion of some cooked greens that I could not identify but enjoyed greatly. They had Russian wine on the menu, which is almost always sweet, so we ordered some red from Spain. It was decent and not too expensive (in Helsinki there's nothing less than $35). We saw also found Spanish wines in the grocery stores, not the best Spain has to offer but acceptable.
I am enthused about being here. This is a fabulous city known especially for the Hermitage, one of the world's best museums= in fact it is a collection of museums in palaces built by a series of czars starting with Peter. More to come!