Polish food has long since been a part of American cuisine, even if a small part. Who has not had kielbasa sausage or dill pickles. Polish cuisine is a calorie and fat rich cuisine, heavy on pork, chicken and beef to a lesser extent. Cabbage is a major item — there were three types of cabbage served with the huge platter we shared on our first night. They use a lot of cream and eggs, as well as grains. Bigos is a hearty stew made of finely chopped meats sauerkraut and cabbage. Pirogi are a major feature, stuffed noodles or rolled pancakes– I had one stuffed with cheese and spinach. You can get a variety of pretzel (but soft) in food carts and bakeries everywhere. Sour dough breads are common, including its use in soups. In the main square there are booths. At one we tried a grilled smoke cheese with cherry jam. It was excellent!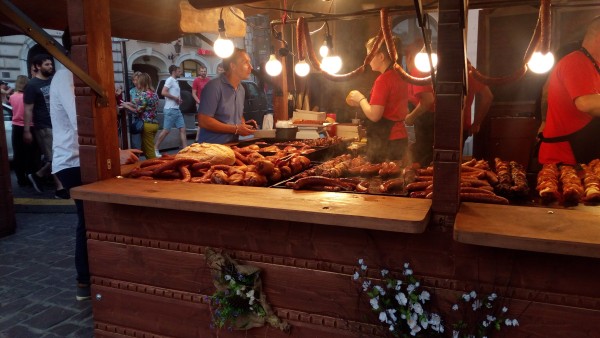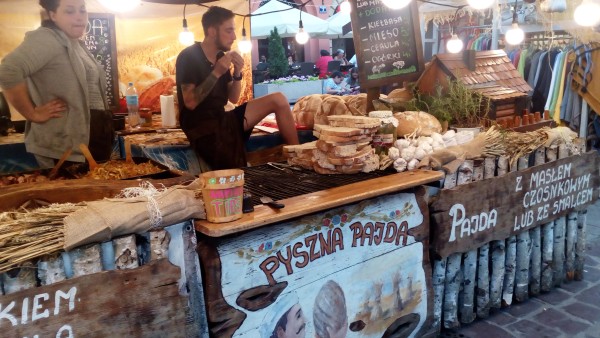 A small place open just for lunch is called Lunch- that's right, Lunch. We noticed that locals were piling in so figured it was probably both good and a good value, and it was indeed. This meal plus a beer and coke was just $15.00, and either would have been enough for two people. The pirogi had a potato pancake on top and another on the bottom.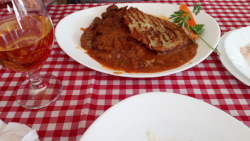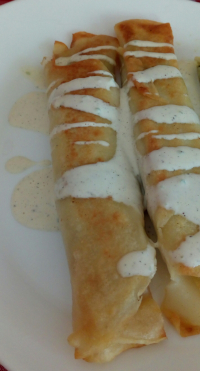 Goulash was borrowed from the Hungarians, becoming an integral part of the cuisine.
I have my doubts about spinach as a traditional ingredient.
I'll have more to add as we go.